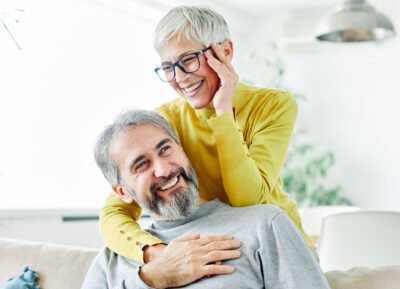 All-on-4® is a complete treatment especially engineered for customers without enough bone for conventional implants. In the past, if a client had too little bone remaining for dental implants, they only had two choices: routine dentures or a bone graft treatment. All-on-4® offers the choice for dental implants without needing a bone graft.
Why Use All-on-4®?
All-on-4® offers a variety of benefits not found with traditional dental implants therapies. For example, All-on-4® is:
Heightened Quality — The implants applied with All-on-4® are specifically created for customers with less bone.
Lower Budget — 50% of the budget for dental implants comes from the need for bone grafts. Eliminating jawbone grafts while safely relying on remaining bone decreases expense.
Minimal Time — Bone grafts must recuperate and harden before implant treatments can begin, lengthening the time from beginning to end. With All-on-4®, no bone grafts are needed.
Superior Esthetics — Many clients are prepared to depart our office with their initial set of "healing dentures" on the same day we install their dental implants.
So if you are weary from broken dentures or have braved life with missing teeth, the All-on-4® system is here to change your life for the better! Our doctors at Yuba City Dentistry Group are ready to help with this life-altering treatment.
The All-on-4® Treatment
What Are Your Goals?
First, we want to understand what your desires are for a full mouth restoration. Are you pleased with your upper or lower jaw and only need to replace one arch? Do both arches need restoration? Do you have any medical, physical, or behavioral issues that affect the choices we make to create the best possible outcome? Do you need permanently attached dentures or "snap-in" artificial teeth that are removable for brushing and flossing?
Where to Place Your Implants?
After discussing your objectives, we then progress to the discussion of where to locate your implants. Placing dental implants is meticulous work. Our doctor needs to know perfectly how much bone you have and where the bones are solid. The location and length of the implants are decided on by taking scans and x-rays of the mouth and the surrounding jawbone structure. All-on-4® offers different sizes of implants and designs of dental prosthetics based on your specific requirements.
How to Design the Right Smile
Digital information about your gumline, jaw, and bone structure is used to construct guides that help the doctor to place the implants exactly. Some tooth extractions may be needed and revisions might be completed to your gumline for cosmetic reasons. The implants are all installed at the same time. For the majority of customers, after verifying the strength of the implants' connection to the jawbone, short-term "healing dentures" are screwed in place on the dental implants, so you can leave our dental office with a full group of teeth on the same day as your treatment.
Installing the Dental Implants
After a healing period of two to three months, the dental implants have fused with your jawbone and can handle the forces produced by eating with standard dentures. Throughout that time, your fitted dentures were created aligning with your specifications. When you return, we take out the healing dentures and apply the long-lasting dentures. If they are the removable style, we ensure you can take them on and off easily before leaving our practice.
With your brand new, complete set of teeth, you can return to experiencing the foods you like, to speaking normally, to singing, and to laughing with esteem! The dental implants strengthen your jaw and secure the remaining bone. Your self-confidence and appearance increase, and a vital part of your life seems comfortable again!
For more information about the All-on-4® process for full mouth reconstruction, contact Yuba City Dentistry Group.