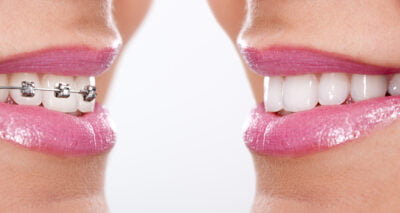 The practice of orthodontics has advanced significantly in recent years, making appliances like braces more attractive and easier to wear. But what if there was a way to drastically reduce the amount of time you have to wear braces and other appliances, without changing the effects of treatment?
That's the goal of the PROPEL system, a technology that's designed to accelerate tooth movement and bone regrowth. The Yuba City Dentistry Group is a proud provider of this new technology, and we are happy to offer it to patients whose circumstances allow them to benefit.
How the Propel System Works
The PROPEL system uses a proprietary device to make very tiny holes in the jawbone, in hopes of stimulating bone production and speeding up the process of moving teeth.
Your dentist will use a combination of X-Rays and physical examination to determine the precise location to stimulate the bone. Bleeding is minimal and typically stops before your visit is complete.
By increasing the pliability of the bone, the Propel system enhances traditional orthodontic methods to move teeth into their desired position. Additionally, increased blood flow stimulates bone regrowth.
Benefits
The PROPEL treatment is quick and can be completed in a single visit. There is practically no recovery time and patients are free to return to their daily routine right away.
If you're interested in exploring whether or not PROPEL can be used to speed up your orthodontic treatment, make an appointment at the Yuba City Dentistry Group today. We're happy to answer any questions and help determine if PROPEL is right for you.