Sukhraj Mann MSN, FNP-C  — Changing the Way You Age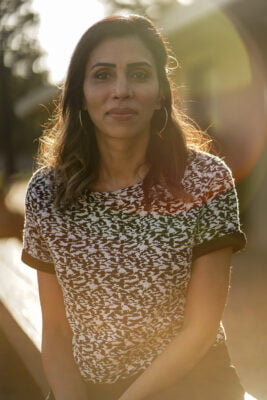 Su Mann is not your average medical aesthetic Nurse practitioner! After working as an intensive care and emergency room nurse for 18 years, Su earned her Master's Degree in Nursing from Sonoma State University and became a board certified Nurse Practitioner, specializing in medical aesthetics. So when you trust her to change the way you age with Younger You Aesthetics, you are receiving medical quality care and treatment from a highly trained expert in the field.
A native of Punjab, India, Su grew up here in California. From an early age she was impressed with the way that subtle techniques could enhance natural beauty, boosting self-esteem and confidence. Then she experienced the benefits of the medical aesthetics field during her nurse practitioner program. Su received training from leading cosmetic surgeons and advanced aesthetic practitioners, which led to working for a leading aesthetics company. By establishing Younger You, Su looks forward to personally introducing the latest anti-aging treatment to her patients.
Don't Let Age Change You
Su Mann offers medical aesthetic procedures that are proven to make the most impact in the shortest period of time if not instant. Her specialties involve removing and preventing wrinkles,  face contouring, restore volume loss , loose skin and rejuvenating the skin. One of her goals is to save patients from the illegal, unlicensed and untrained aesthetic procedures offered by businesses that have no experience in the medical field. She encourages her Yuba City clients to remember that your skin is a vital organ, and your appearance is an important part of your self-image. Don't trust your body to someone who says they can "fix it for cheap"! Instead, trust Su Mann to help you change the way you age, instead of letting age change you.
Combining Services with a Leading Cosmetic Dentistry Provider
By offering her services alongside the experienced dental team at the Yuba City Dentistry Group, Su combines the values of aesthetics with the benefits of cosmetic dentistry. Together she looks forward to creating a phenomenal impact for patients who want a "Younger You."
A married mother of two children, Su Mann speaks both English and Punjabi fluently.