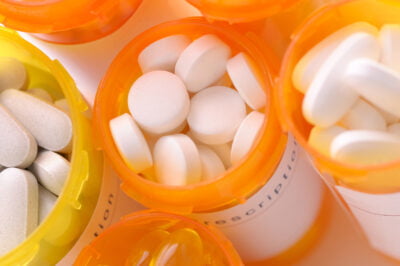 If you are one of the millions of people who are at special risk for a heart attack or stroke, chances are you take anticoagulant medications, or blood thinners. (You may also take these medications to manage other medical conditions, including cardiac arrhythmia or stent placement.) These drugs have proven to greatly assist in reducing risk for these conditions; however, they are also responsible for side effects such as increased or prolonged bleeding. Of course, this is of special concern before any type of surgery or procedure that will cause bleeding, including dental procedures.
Anticoagulant medications work by keeping blood from clotting as it does typically. This reduces the risk of a clot forming inside a blood vessel, and in turn the risk of stroke or heart attack. Some popular anticoagulants that are widely prescribed by doctors today include:
Heparin
Warfarin (Coumadin and generics)
Clopidogrel (Plavix)
Dabigatran etexilate (Pradaxa)
Aspirin
NSAIDS (Advil)
If you are taking one or more of these medications, you will most likely tend to bleed longer than usual. It is thus important that you clearly communicate use of these drugs to your dentist before any type of dental procedure.
Your dentist will note the name and dosage of your medication in your records, and possibly consult your cardiologist before determining further dental treatment.
Dental Treatment While Taking Blood Thinners
While patients differ in circumstances, doctors generally accept a few guidelines for treating those who are taking anticoagulant medication.
If the drug is only being taken temporarily, the safest option is to delay any non-essential dental procedures until the medication is no longer needed. However, if the situation is more long-term, it is usually possible to complete dental treatment even if the patient is taking anticoagulants. Because the risks of heart attack or stroke are far greater than the consequences of prolonged bleeding, it is generally agreed that anticoagulant treatment should not be altered; rather, the bleeding should be controlled using various measures (such as the use of gauze, hemostatic devices, or minimally invasive surgical techniques.)
Additionally, dental work should be scheduled earlier in the day under such circumstances, and the patient given plenty of opportunity for rest following the procedure. This will allow extra time to control any bleeding that occurs.
Complex Dental Procedures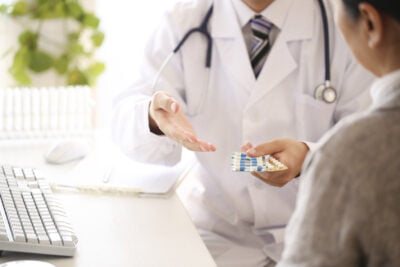 What if you need a more extensive dental procedure, such as an implant placement? Or what if a tooth must be extracted? In these cases, you, your dentist, and your cardiologist should carefully weigh the potential risks and benefits of altering your regimen of anticoagulant medication. Diagnostic blood tests may be ordered to aid the decision making process.
Remember, if you are taking any type of anticoagulant medication, it is extremely important that you communicate this to your dentist. Although it is extremely rare for a common dental procedure to cause life-threatening complications, the course of wisdom is to take practical measures to reduce the risk.
The Yuba City Dentistry Group is more than happy to work along with you and your other primary health care providers. Together, we can determine what is the most effective – and most importantly the safest – procedure to fit your circumstances.