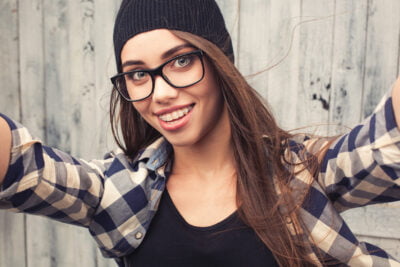 Teens and braces. For many, the two seem to go together naturally.
It's true, adolescence is the optimal time for orthodontic treatment. Orthodontics is defined as the treatment of irregularities in the teeth and jaw, including the use of special appliances such as braces.
But why should you consider getting braces in your teen years? There are a number of reasons, including the following:
Tooth development: Most children have lost all their baby teeth and received their permanent teeth by the early teenage years. This is the perfect time to correct problems causing a bad bite (malocclusion), improper spacing, or poor alignment.
Orthodontic problems won't improve with age: In fact, they often become more difficult to treat. Since the bones of the face and jaw are not yet fully developed during the adolescent years, they respond well to orthodontic appliances.
You're not alone: Since so many get braces when they're teenagers, chances are at least a few of your classmates and friends will be going through the process along with you. This makes a potentially difficult time easier to deal with.
At the Yuba City Dentistry Group, we've been helping teens improve their teeth through orthodontic treatment for years. Let's explain a little about how it works.
What to Expect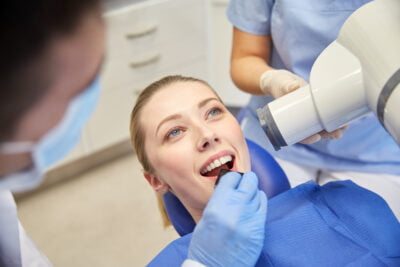 Orthodontic treatment varies much depending on the individual circumstances of the patient.
First, we'll meet with you and your parents to discuss available options. Typically, we will take X-ray images of your mouth along with impressions of your teeth. We use this information to make a model of your mouth and develop a treatment plan.
We will then recommend use of a specific appliance, including one of the following:
Traditional metal braces: These small, metal brackets are bonded to the front of teeth, with a thin wire that runs through the middle. Metal braces are now lighter than ever, and can even be customized using colored elastic ties.
Clear braces: This option works much the same as traditional braces, but instead of metal they use plastic or ceramic. They cost more than metal braces, but many teens prefer them because they are harder to notice.
Lingual braces: These braces are bonded to the back of your teeth (facing the tongue) and are basically invisible to others.
Clear aligners (for teens): These are a series of clear plastic trays designed to achieve a custom fit over your teeth. They move the teeth a bit at a time until reaching the proper position. Although previously recommended only for adult patients, many dentists recommend them for teens in certain situations.
Other devices may be recommended when major teeth or jaw movement is required. But these appliances or typically only worn temporarily before moving on to the next stage of treatment.
How Long Does It All Take?
That answer will be different for you than for the next person, all due to your individual circumstances. Typically, an orthodontic appliance like braces is worn from anywhere between 6 and 30 months, followed by use of a retainer.
But once finished, you'll enjoy the benefits of your new smile for the rest of your life.