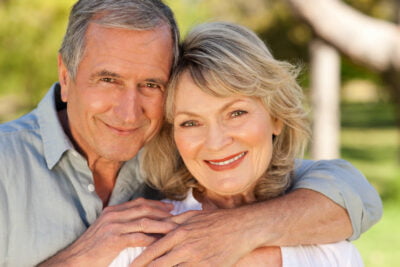 If you are missing one or more teeth, you may be interested in the option of an implant-supported dental bridge.
Dental bridges span the gap left behind when two or more teeth are missing. Whereas typical bridges are anchored to your natural teeth using dental crowns, an implant-supported bridge uses dental implants as the anchors.
Why Use an Implant-Supported Bridge?
Various factors may lead your dentist to recommend an implant-supported bridge. If you have multiple teeth missing, an implant-supported bridge is more secure than other bridges and provides extra support.
Additionally, clenching or grinding your teeth may produce more pressure than is acceptable for individual implants, increasing the chances that they fail. A bridge supported by implants reduces this pressure and distributes it across the bridge.
The Procedure
Before any work is done on your teeth, your dentist will conduct a comprehensive examination that includes reviewing your dental and medical history and x-rays. In some cases, he or she will conduct a computed tomography (CT) scan to accurately determine the location of your nerves and sinuses. If there is not enough bone to support an implant, you will be presented with the available options (including possible bone grafts).
If your dentist decides to move forward, he or she will schedule two surgeries.
During the first surgery, the dentist will place the implant(s) in your jawbone. Healing time is typically three to six months, during which time the implants and bone will fuse together.
Once the fusion process is complete, your dentist will schedule a second surgery to prepare the gums for accepting the new bridge. Once the gums have healed properly from this second surgery, you will receive a temporary bridge that will remain in place between four to eight weeks. During this time, your dentist will test the fit of the framework and make adjustments as necessary.
Once the fit is right, your permanent bridge will be completed, placed in your mouth, and secured.
What's Best for You
Implant-supported bridges are superior to normal bridges, since they are more secure and feel more comfortable in the mouth.
There are various types of these bridges available, but no need to feel overwhelmed. Your Yuba City Dentist will help you decide which kind is best for your specific circumstances.