Extraordinary Experiences
Discover what our patients have to say about their firsthand experience with All-on-4 Dental Implants.
Full Mouth Reconstruction
Higher Quality — The dental implants used with All-on-4® are specifically designed for patients with less jawbone.
Lower Cost — 50% of the cost for dental implants comes from the need for bone grafts. Eliminating bone grafts while safely relying on existing bone reduces expense.
Less Time — Bone grafts must heal and solidify before implant procedures can begin, lengthening the time from start to finish. With All-on-4®, no bone grafts are required.
Better Esthetics and Function — Many patients are able to leave our office with their initial set of "healing dentures" on the day we place their implants.
$17,999
That's a savings of up to $5,000 off!
Includes Initial Exam
Includes Treatment Plan
Includes X-rays
Includes Full Treatment*
Expires 10/31/2023
*Final Prosthesis Not Included
The All-on-4® Procedure
What Are Your Goals?
First, we need to know what your goals are for a full-mouth reconstruction? Are you satisfied with your upper or lower jaw and only need to replace one arch? Do both arches need reconstruction? Do you have any physical, medical or behavioral issues that affect the choices we make to create the best possible outcome? Do you want permanently affixed dentures or "snap-in" dentures that are removable for cleaning?
Where to Place Your Implants?
After determining your goals, we then move to the question of where to locate your implants. Placing dental implants is precise work. Our dentist needs to know exactly how much jawbone you have and where the bones are strongest. The length and location of the dental implants are determined by taking x-rays and scans of the oral cavity and the surrounding bone structure. All-on-4® offers different sizes of dental implants and designs of dental prosthetics based on your specific needs.
How to Create the Right Smile
We also look at your smile. Complete satisfaction is our goal, and that means creating a functional implant denture that works properly and looks great to you and others! Based on the shape of your upper and lower jaw, the way you smile, and the ideal length of your teeth and gums, some cosmetic procedures on your gums may be needed during the procedure.
Install the Dental Implants
After completing our thorough planning stage, we bring you back to the office for the installation of your dental implants. Any cosmetic alterations to the gums are also performed at this time. The implants are tested at the time of installation. If they can withstand the expected forces from chewing, we install a set of "healing dentures" on the implants. These are fixed, temporary dentures that limit the forces placed on your implants.
Complete the All-on-4® Procedure
Two to three months later, when the dental implants have fused with your bone, we install the permanent dentures and your All-on-4® procedure is complete. You leave with a fully functional set of teeth that restore your ability to eat, speak, sing and live the way you want to live!
Is All-on-4 Right For You?
Do you still have questions about All-on-4? Look no further! We have the information you need. Discover further details about the All-on-4 procedure, what sets it apart, and more by exploring the following pages.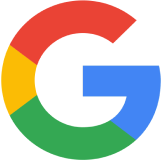 I took my daughter here and it was her first time, the place was nice and clean. The staff was very kind and took care of her great. They gave good information and we are happy with the care we received today. Thank you.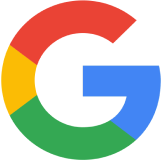 Wonderful staff. Very impressed, and told her so, my nurse explained everything that was happening, got rid of the stress involved with having to get a tooth pulled. Very comfortable, my huge thanks.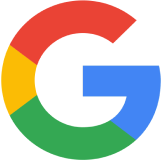 All the staff I encountered were polite and professional despite being busy. Each person involved with my care made sure I understood all aspects. They explained my options in a manner that allowed me to make a well informed decision regarding my care.