Are you experiencing a severe toothache, characterized by consistent, throbbing pain? If so, you may be suffering from a tooth abscess.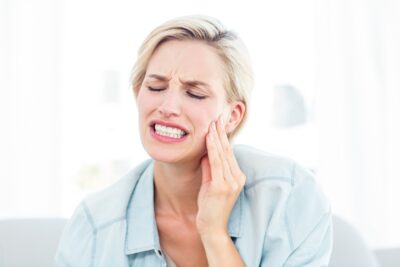 An abscess is an infection in or around the root of your tooth. It occurs when bacteria infects the pulp – the soft tissue found at the center of your tooth. It is typically characterized by a painful, aching feeling; however, at times an abscessed tooth won't hurt.
Other symptoms include:
Fever
Pain while chewing
Tooth sensitivity to hot or cold
General discomfort
Redness or swelling of the gums
An abscess can be caused by severe tooth decay, trauma to the tooth (such as when a tooth is broken or chipped), and gingivitis, or gum disease. If the pain stops, that doesn't mean everything is okay; most likely, the nerves in the pulp have died. The infection, however, will continue to spread and cause damage; it could even lead to death if left untreated.
If you suspect you are suffering from an abscess, it is vital that you seek treatment immediately. A qualified endodontist at the Yuba City Dentistry Group will examine your tooth and determine the appropriate next steps. In most cases, he or she will recommend root canal therapy, which will relieve any pain you're experiencing and prevent the infection from spreading any further.
For more information, please see our Root Canal Therapy page.