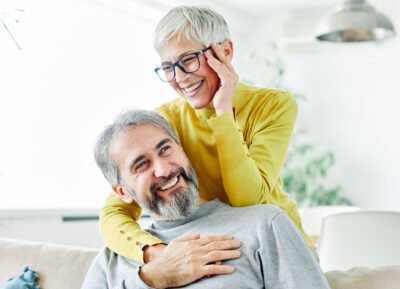 All-on-4® is a complete treatment particularly founded for patients without enough jawbone for conventional dental implants. Before, if a client didn't havev enough bone left for implants, they only had two choices: routine dentures or a bone graft treatment. All-on-4® presents the alternative for implants without needing a bone graft.
Why Use All-on-4®?
All-on-4® includes a number of advantages not found with traditional dental implants treatment. For example, All-on-4® is:
Better Quality — The dental implants employed with All-on-4® are specifically created for patients with less bone.
Lower Expense — Half of the budget for implants comes from the demand for bone grafts. Eliminating bone grafts while securely utilizing other bone lessens cost.
Minimal Time — Bone grafts must mend and firm up before implant dental procedures can begin, prolonging the time from start to finish. With All-on-4®, no jawbone grafts are needed.
Better Esthetics — Most customers are able to depart our practice with their initial set of "healing dentures" on the same day we attach their implants.
So if you're worn out with ill-fitting dentures or have endeavored to face life without teeth, the All-on-4® system is established to help you and the Yuba City Dentistry Group is ready to aid with this life-changing procedure.
The All-on-4® Process
What Are Your Plans?
Only 4 implants are needed to restore the teeth on the mandibular and maxillary curvature of the jawbone, therefore the name All-on-4®. At your first consultation for All-on-4®, our doctor presents your plans. For example, do you desire permanently attached artificial teeth, or the type that snap-on and off the implants? What color and appearance would you desire for the teeth? What is your medical background and how will it affect your procedure? Are you applying All-on-4® for both the lower and upper arch, or just one?
Deciding on Implant Installation
Once your desires have been discussed, the next stage is to discuss the application of your implants. The technique of attaching implants demands a great deal of skill. To aid with this, scans and x-rays are obtained to find the important jawbone shape that we employ to attach your implants. Based on the remaining jawbone, we decide the sort of All-on-4® treatment needed and the dental implants recommended to ensure success.
How to Create the Precise Smile
We also look at your smile. Full satisfaction is our goal, and that means building a capable dental implant that works properly and looks terrific to you and others! Based on the structure of your jaw, the way you smile, and the correct length of your teeth and gums, some cosmetic adjustments on your gums may be needed during the procedure.
Placing the Implants
After finishing our planning is complete, you return to the office for the placement of your implants. Any cosmetic changes to the gums are also done at this time. The implants are tested at the time of placement. If they can hold the expected tension from chewing, we apply a set of "healing dentures" on the implants. These are fixed, temporary dentures that limit the forces placed on your implants.
Completing Your Procedure
After a recuperation period of 2-3 months, the implants have fused with your jawbone and can manage the forces created by eating with standard dentures. Throughout that time, your custom-made dentures were produced aligning with your specifications. Whenever you return, we detach the healing dentures and install the long-lasting dentures. If they are the removable kind, we make certain you can take them off effortlessly before leaving our clinic.
With your brand new, complete set of teeth, you can return to enjoying the foods you like, to talking normally, to singing, and to laughing with esteem! The dental implants reinforce your jaw and preserve the remaining bone. Your confidence and appearance improve, and an essential aspect of your life appears comfortable again!
For more information about the All-on-4® method for full mouth restoration, contact us today!
Schedule Your All-On-4 Consultation