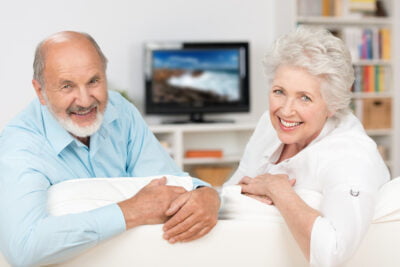 If you're dealing with significant tooth loss, chances are you've considered getting dentures.
These prosthetic devices are made up of artificial teeth attached to a flesh-colored, acrylic base that fits over your gums. All dentures can be placed in the mouth and easily removed; however, if some of your natural teeth remain, you may benefit from partial dentures.
What Is a Partial Denture?
Like full dentures, removable partial dentures are made up of replacement teeth attached to a flesh-colored base. However, partial dentures rest on a metal framework and clasps that connect to your natural teeth. In some cases, your dentist may place crowns on some of the natural teeth. These crowns will serve as anchors for the denture.
What to Expect
Initially, your dentist may require you to wear your denture all the time to identify areas needing adjustment. This may result in some soreness. Make sure to keep your dentist informed, and he or she will fine-tune the prosthesis as appropriate.
In the beginning, it is normal for your new partial denture to feel strange. Normal tasks like eating and speaking will feel different and require practice. It will also take practice to learn how to properly insert and remove the partial denture. However, you will learn these skills in time and everything will become second nature.
Long Term Care
Since your dentures will require special care, your Yuba City Dentist can fill you in on everything you need to know.
Additionally, it is important to know that your mouth will change over time; thus, it is completely normal that your dentures will need to be adjusted. Make sure to keep an open dialogue with your dentist, and he or she will be happy to assist you.